Becoming Emerald just got easier!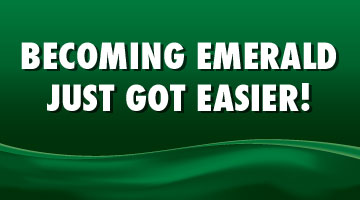 Becoming an Emerald player just got easier!
Insert your B Connect players card in to your favorite reel slot machine and earn DOUBLE CARD SCORE on every dollar of coin in. That's right! You can now earn your tier twice as fast as before.
This is just one of the great benefits of being connected. Please see Players Club for details.