Deep Purple is Hitting Rock of Vegas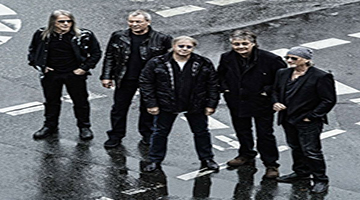 Date:
August 15, 2014 9:00pm
Location:
Cost:
FREE
We're please to announce an epic addition to our Rock of Vegas line up.

This hard rock band features Ian Gillan, Roger Glover, Ian Paice, Steve Morse and Don Airey.
Deep Purple ruled the charts with In Rock (1970), Machine Head (1972) and Made in Japan (1973), and their hit, 'Smoke On the Water,' has what's considered one of the greatest guitar riffs, ever.

Deep Purple will be performing on the 3rd Street stage so save the date!